A reliable, diverse and resilient supply chain network of goods and services is critical to keep our customers mission ready.
This page provides information to become an IMP Aerospace & Defence supply chain partner.

Introduction
---
Vendor Connect
Tell us more about your company through our Vendor Connect form.
When a business need arises that matches your profile, you will be contacted directly by one of our Supply Chain professionals
Please ensure your company information stays current as our database is accessible to all IMP Aerospace and Defence operating units.
Approval
---
Procurement
We value supply chain partners who provide effective and efficient delivery of goods and services and can meet the following criteria:
Price competitiveness
Reliable on time delivery
Acceptance of contractual flown-down requirements
Quality
If your company provides aviation parts or related services, registration on our Approved Vendor List (AVL) is required in accordance with our AS9100 quality designation.
Please review The Supplier Self Questionnaire (IMP Aerospace) and Supplier Quality Manual (Cascade) in advance of a purchase requisition, as they are both key elements of the AVL process.
Small and Medium Business
If your company is incorporated and resides in Canada and has less than 250 employees, it is considered a Canadian small to medium sized business (SMB).
Many customer programs include commitments to economic development in the form of diverse regional and SMB involvement.
In Canada, this program is governed by the Industrial and Technological Benefits (ITB) policy.
Click here if your company is a small to medium sized business and are interested in working with IMP Aerospace & Defence.
Diversity
The Canadian Centre for Diversity and Inclusion defines a diverse supplier as one that is at least 51% owned and operated by an individual or group that is part of a traditionally underrepresented or underserved faction.
IMP has an inclusive procurement approach which enables equitable access to supply chain opportunities for diverse suppliers.
Click here if your company is a diverse supplier and are interested in working with IMP Aerospace & Defence.
Sustainment
---
Supply Chain Management
Our supply chain management vision is to ensure a world-class supply base focused in continuous operation improvement and the optimization of total costs.
We promote the integration of people, process and tools to delivery best-in-class solutions.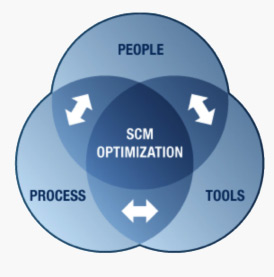 Our Goal is to deliver the:
right material and services to the
right place at the
right time with the
right quality for the
right cost.